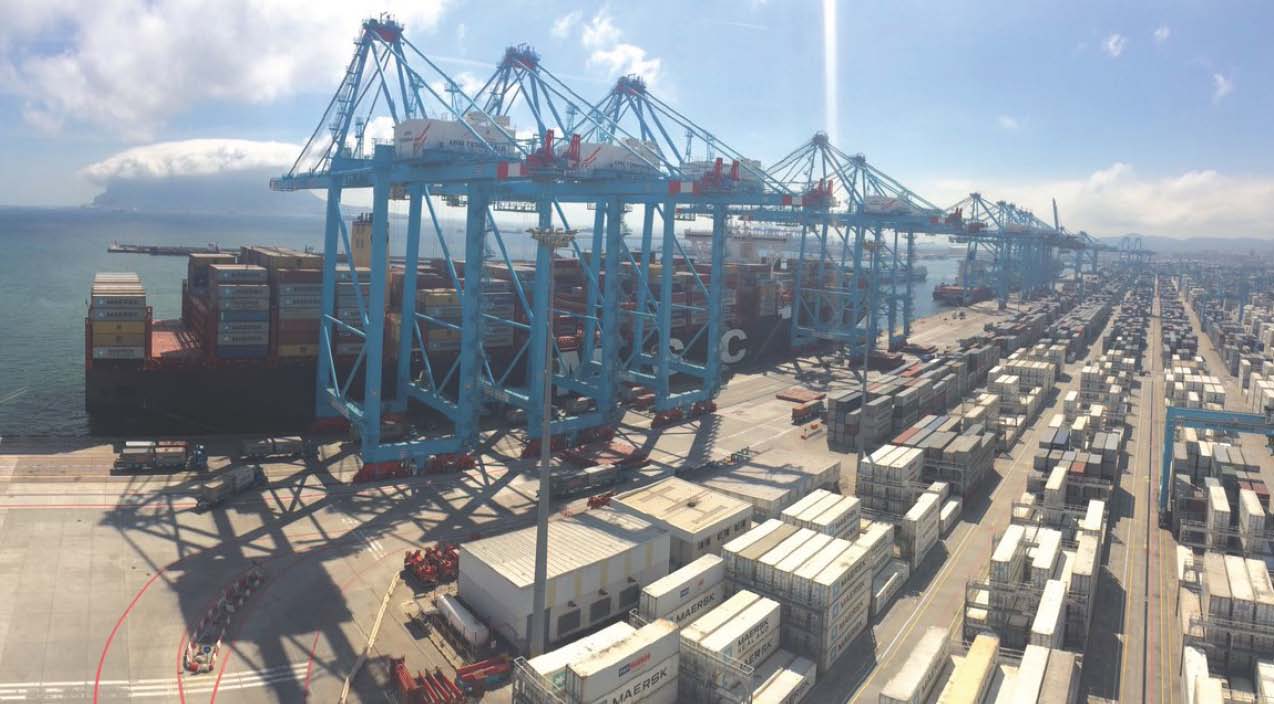 The Port of Algeciras has closed 2017 with throughput figures of over 100 million tonnes.  Business activity was consolidated by evidence such as MARCOTRAN's multi-modal, mobile box service (HGV-ferry-Train) working the Tanger Med-Algeciras line and bound for Madrid.  Mr. Manuel Moron - Chairman of the Port of Algeciras - stated, "The Port of Algeciras is a sure bet", and thanked the workers, companies and institutions for their efforts in achieving the 100-million tonne landmark for the second time running.
The definitive figures (among others) reached were as follows: 
Total Throughput: 101.4 million tonnes (-1´7%)
4 million TEUs (-7´9%)
Liquid Bulks: 28.9 million tonnes (+5´9%)
Dry Bulks: 2.1 million tonnes (+18´2%)
321,288 HGVs en ro-ro lines covering the Strait of Gibraltar (277,716 (+5´4%) opted for the Algeciras-Tanger Med route) 
5 million passengers (-1´4%)
2 million passenger vehicles (+0´4%)
The forecast for 2018 points us towards 109 million tonnes of throughput and 5 million TEUs.