ACERINOX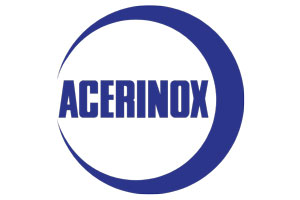 Acerinox is recognized all over the world as one of the most competitive stainless steel producers, with a production capacity of 1,100,000 tons per year from their steel mill, 900,000 tons per year from their hot-rolling shop and 670,000 tons per year from their cold-rolling shop. Their factory in the Campo de Gibraltar has its own port facility that is used for importing raw materials and for shipping finished products. The whole facility occupies more than 125 hectares and the port terminal has a 250-metre quayline with 9.5 metre drafts fitted with two gantry cranes.
Acerinox
Polígono Industrial de Palmones Apdo. de Correos 83
11370 Los Barrios
956 62 93 32

ENDESA GENERACIÓN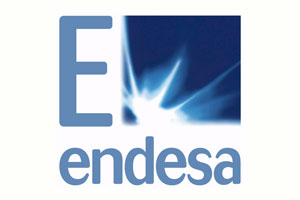 Endesa Generacion's Port Terminal in Los Barrios accommodates the largest dry bulk port in the Bay of Algeciras and one of the largest in Spain. Along with its magnificent port facility, its location within the Bay's industrial zone and its proximity to the Guadarranque industrial estate petrochemical complex lends the Terminal a privileged position at the Port of Algeciras Bay. The Bay's natural conditions only serve to strengthen this position: it is sheltered, has a wide anchorage area and an unbeatable strategic location.
The terminal has more than 700 metres of quayline and fantastic dry bulk unloading and handling facilities. The 360-metre unloading quay has 23 metre drafts that can accommodate ships of up to 270,000 tons DW, and the loading quay allows ships of up to 25,000 tons DW to berth. There is another third berthline that can handle ships of up to 60,000 tons DW.
The Bay of Algeciras industrial complex is completed with other facilities used for a wide range of industrial activities: Endesa Generacion also runs a combined cycle power station in San Roque. On the electrical generation subject, E.On España runs Los Barrios power station and the Bay of Algeciras combined cycle power station, and Gas Natural Fenosa together with Nueva Generadora del Sur also run a combined cycle utility.
Europe's largest gas supplier – Abello Linde – has a factory in the Bay of Algeciras, as does Air Liquide from the same sector; chemical plants are present in the shape of Cepsa Química Guadarranque and Cepsa Química Puente Mayorga; Abengoa Bionergia produces green biofuels at their facility, and, lastly, Sociedad Eólica de Andalucía produces and sells a significant amount of electricity from their wind farm in Tarifa.
Endesa Generación
Desembocadura del Río Guadarranque
11370 Los Barrios
956 02 23 05