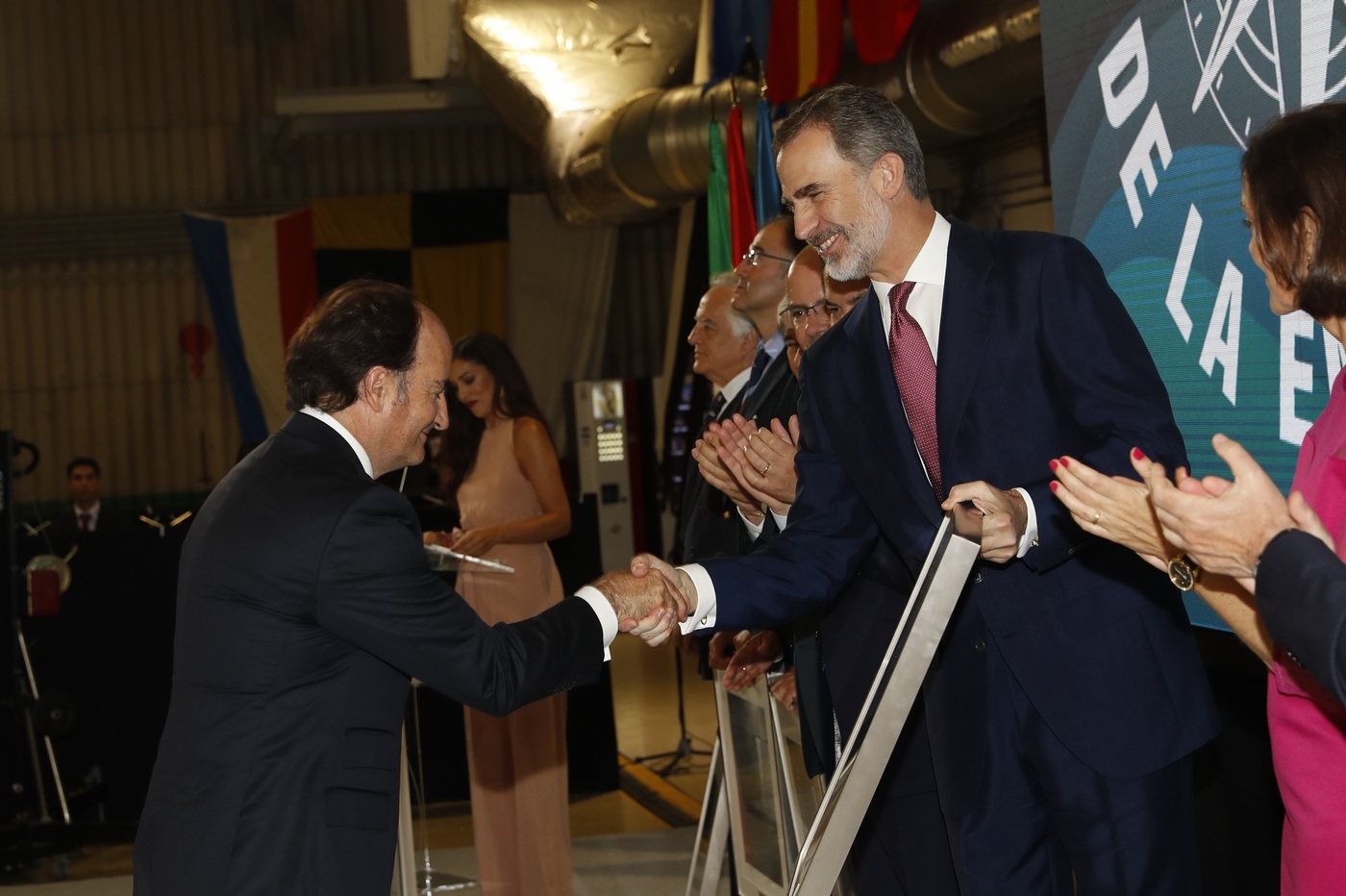 Cadiz Business Confederation (CEC) has awarded one of its annual prizes to the Port of Algeciras Authority (APBA).  At an event held at Rota Naval Base, and presided by King Felipe VI, the CEC also acknowledged the Hervaz Business Group; the five winemaking businesses – Barbadillo, Caballero, Delgado-Zuleta, Gonzalez-Byass and Osborne – based in the province of Cadiz; and gave a special mention to the Spanish Navy.
Our APBA Chairman, Mr. Gerardo Landaluce, accepted the award from His Majesty the King at a ceremony attended by the Industry Minister, Ms. Reyes Maroto; the President of the Andalusian Government, Mr. Juan Manuel Moreno; and the Chairman of the Spanish Business Confederation, Mr. Antonio Garamendi, among other official representatives and politicians, along with an audience of more than 1,000 business people from every sector.
 The CEC Chairman, Mr. Javier Sanchez Rojas, justified the award on the basis of the Port of Algeciras's value and drive for our economy, and made this extensive to all of our Port Community.  Mr. Juan Manuel Moreno highlighted the momentum of the Port of Algeciras "…having an awesome strategic value…" in his speech.