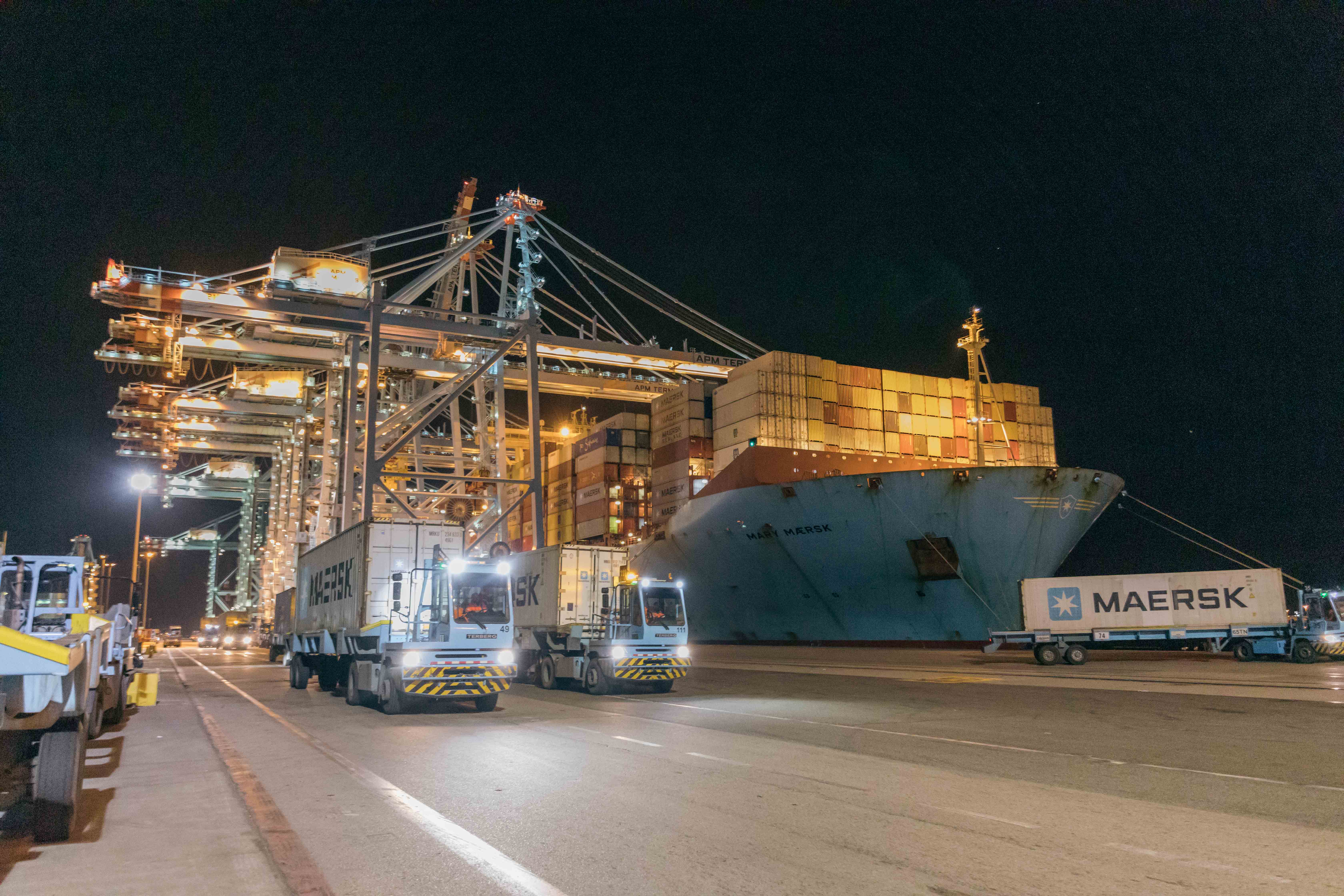 On the 30th November last, the Port of Algeciras reached the figure of 1,000 megaships - containerships that can carry between 16,00-24,000 TEUs - that have operated at our port since this class of containerships started to sail the oceans in 2013.  The Triple-E Class "Mary Maersk" was the ship that had the honour of being the 1,000th leviathan that called at the Port of Algeciras.
Currently, APM Terminals Algeciras and TTI Algeciras handle megaships operated by APL, CMA, CGM, HMM, Maersk Line and MSC on a regular basis; as well as occasional megaship calls operated by MOL and Cosco.
Behind the scenes of these 1,000 calls to port was a decades-old public and private commitment to provide the quaylines at the Port of Algeciras with draughts, fenders and cranes that are capable of accommodating these ships with ease.  Proof of this is evident today, as Gerardo Landaluce - Chairman of the Port of Algeciras - recalls: the Port of Algeciras "...is one of the preferential port calls for the captains of these great ships, according to the insight indicators that we collect periodically at APBA."  Landaluce considers that the specialization, productivity and operational safety provided to such calls by Algeciras "...is within the reach of a very select few on the Mediterranean and Atlantic seaboards."